Teater Garasi's 'Multitude of Peer Gynts' wins Ibsen Scholarship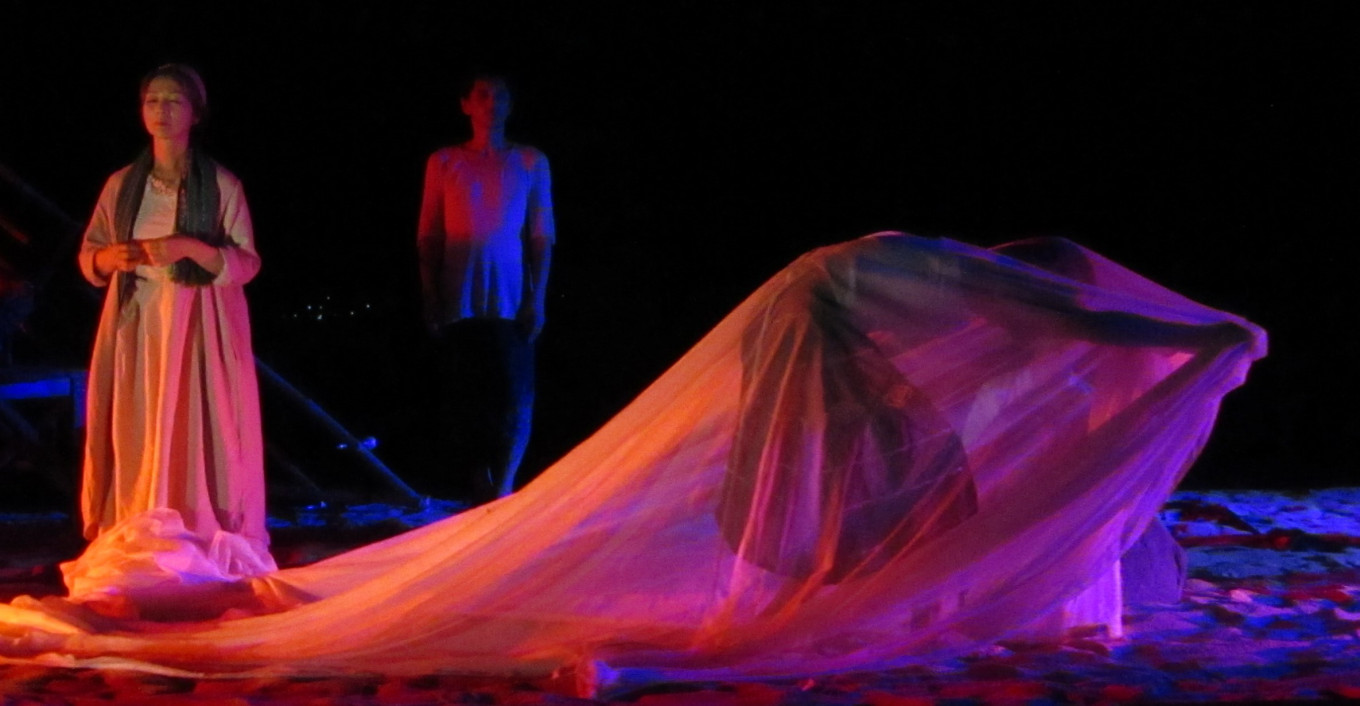 "Multitude of Peer Gynts", a collaboration project among Indonesian, Vietnamese, Japanese and Sri Lankan artists, has been awarded a 2019 Ibsen Scholarship.
Five projects were named winners of the scholarship after the competition saw 149 applications from 60 countries. Along with Indonesia, the projects came from India, France, Lebanon and China. The total amount of the scholarship program is 2 million krona (US$ 229,000).
Initiated by director Yudi Ahmad Tajudin and playwright Ugoran Prasad of Yogyakarta artist collective Teater Garasi, the project is adapted from Peer Gynt by Norwegian playwright Henrik Ibsen.
On the Ibsen Awards website, "Multitude of Peer Gynts" was described as promising in its "cross-cultural approach and the ambitions of the artists, looking at the legendary global vagabond of Ibsen, Peer Gynt, as a framework for stories on mobility, border-crossing, drifting and homelessness".
"Multitude of Peer Gynts" is told in two acts, in which the titular character tries to find his way in the world from the perspective of diverse Asian corners. Along with Yudi and Ugoran, the artists involved in the project are Takao Kawaguchi, Yasuhiro Morinaga and Micari Fukui of Japan; Venuri Perera of Sri Lanka; and Nguyen Manh Hung of Vietnam. The project also allows them to collaborate with artists from Teater Garasi and from wherever the project is performed, such as East Flores, East Nusa Tenggara, and the Shizuoka Performing Arts Center (SPAC) in Japan.
The project was initiated in 2018 with visits and research in cities in Japan, Sri Lanka, Vietnam and Indonesia. In 2019, "Multitude of Peer Gynts" held two workshops in Larantuka, East Flores, in June and July and in Tokyo in August and September.
The third workshop will run in Shizuoka from October to early November and the project, titled "Peer Gynts—Asylum Dreams", will be staged for the first time starting on Nov. 5 at the Shizuoka Arts Theater. The play will come to Jakarta in early July next year.
The inter-Asia collaboration project was established with SPAC and supported by The Japan Foundation-Asia Center, The Saison Foundation, the East Flores administration, the Creative Economy Agency (Bekraf) and the Culture and Education Ministry.
Established by Norway's Culture Ministry, the Skien administration and Ibsen Theater, the Ibsen Awards is a foundation that holds bi-annual Ibsen theater festival and awards Ibsen Scholarships to innovative projects in the field of drama and performing arts. (wng)
["source=thejakartapost"]