Social media and big data? Where to now for political opinion polling
As the fall out from the weekend's election polling bungle continues, many experts are wondering whether the answer is to not survey people at all but look at the opinions offered freely on social media.
Experts, voters and politicians were left scratching their heads on Saturday after the Coalition swept to an unexpected victory, contradicting weeks of almost-identical opinion polls predicting a Labor win.
Critics of polling companies were quick to ask the question 'what went wrong?', with some suggesting they had been manipulating the results to be more in line with their competitors – a practice called 'herding'.
Vice-chancellor of the Australian National University Professor Brian Schmidt, writing in The Guardian on Monday, said the odds of the 16 two-party preferred polls conducted during the election getting the same small spread of results – Labor winning with 51 or 52 per cent – "is greater than 100,000 to one".
But on Monday, the peak body representing polling companies, the Association of Market and Social Research Organisations (AMSRO), announced it would be conducting a review of polling practices as a result of the incorrect results. The review will begin this week.
"The results are taken seriously by political parties and the general public, so as an industry we need to get it right," AMSRO president Craig Young said in a statement.
READ MORE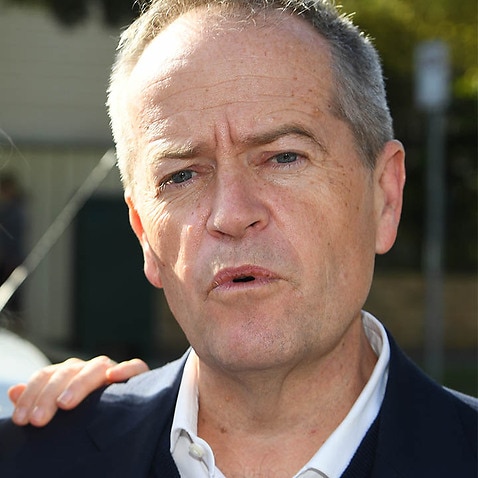 'Worse than the Trump polling fail': How did the federal election polls get it so wrong?
"It is important to note that in Australia, we have a long history of the major polls usually getting it right. That makes it critical that we look at what might have changed recently in terms of methods employed, sample sources used, and the environment within which polls are conducted."
Ipsos – a global market research company that conducts polling for the Sydney Morning Herald and The Age – also released a statement announcing they would assess their practices, but retracted it shortly after.
It is currently unclear whether the major polling companies, including Newspoll, YouGov/Galaxy, Ipsos and ReachTEL, will change their methodology following the failure – and if so, what that would look like.
Alex Oliver, a public opinion polling expert at the Lowy Insitute, told SBS News that the future of polling will need to use the data found on social media platforms and traditional polling methods to get a truly random and representative sample.
"Every person in the universe of Australian voters needs to have an equal chance of being contacted," she said, explaining that the move away from fixed line telephones has complicated how these samples are gathered.
While contacting people online seems like the obvious next step, Ms Oliver explained that it is impossible to reach a random assortment of internet users as there is not a directory of computer addresses.
She said the real value of the internet for pollsters would be in mining the data generated by social media platforms like Twitter and Facebook.
"If they were going to be looking at social media it would be by doing a sort of an artificial intelligence big data analysis of views that are expressed online, not actually a survey, and then combining that with with the more traditional polling techniques."
Social media platforms have often been touted as sites of extreme views, and therefore not representative of the majority of opinion, but Griffith University data scientist Bela Stantic found that it wasn't that simple.
READ MORE
Liberal victory in Wentworth helps Scott Morrison secure majority government
In the weeks leading up to the election, Professor Stantic, as part of the university's Big Data and Smart Analytics lab, analysed millions of social media posts and repeatedly predicted a Morrison victory despite the mainstream polls.
He told SBS News that traditional polls were "a little bit outdated".
"In a time where we have this huge amount of data in social media, it is obviously easier to extract correct information. For example, if someone posts I'm in a rally for climate change – I can immediately calculate the sentiment – that it's positive – and identify which party supports climate change," he said.
READ MORE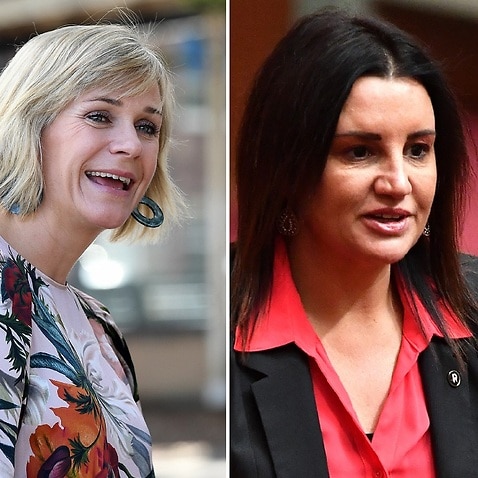 Women in parliament to hit record high but 'long way to go' until gender parity
"It's much more accurate than asking directly 'do you vote for this one or that one?'"
Despite the success of his methods, Professor Stantic agrees that the future of polling is likely a combination of new and old practices, taking in big data and face-to-face interviews.
Ms Oliver said while polling companies would not be set up to introduce this approach immediately, they would be looking at it from now on.
"They really are going to have to look very hard at how they improve a. the randomness of their surveys and b. start looking at those sanity checks, which take into account opinions expressed on social media that are unsolicited."
["source=sbs"]