Snoop Dogg Thanks Himself While Receiving his Star on Hollywood Walk of Fame
Snoop Dogg received his star on the prestigious Hollywood Walk of Fame this week and he knew exactly whom to thank for it: himself.
The 47-year-old rapper, who has reached the top of the food chain in the entertainment industry, joined the likes of hip-hop artistes such as Queen Latifah, Sean "Diddy" Combs, Pharrell and LL Cool J.
On his big day, the 16-time Grammy-nominated rapper wasn't alone. Along with his family and friends, biggies from the industry such as Dr. Dre, Pharrell Williams, Quincy Jones, and talk show host Jimmy Kimmel, among others were there to celebrate.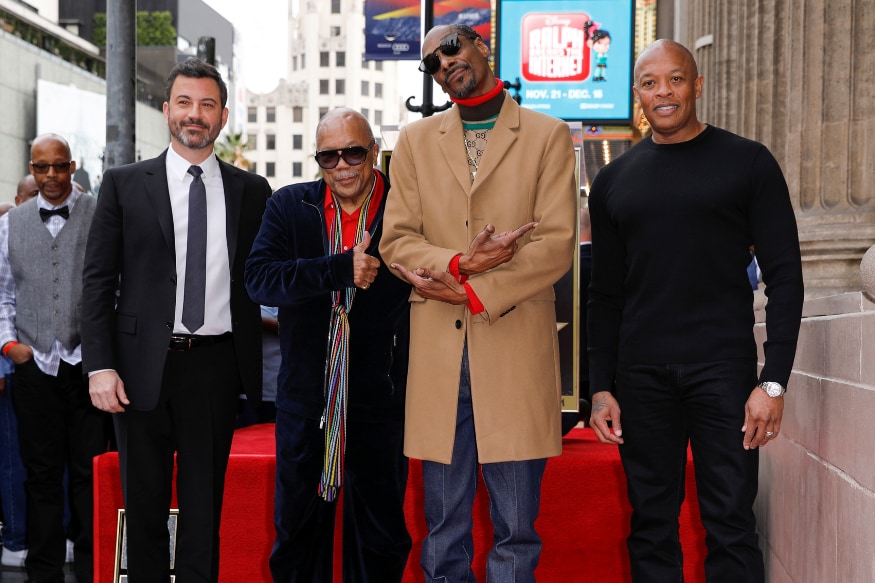 (Image: Reuters)
"Getting a star on the Hollywood Walk of Fame is one of the highest honors an entertainer can receive, and if there's anyone who deserves Hollywood's highest honor, it's Snoop Doggy Dogg. Congratulations, Snoop," Kimmel said.
During his acceptance speech, Dogg thanked his friends and colleagues before praising himself for his hard work and the never give up attitude.
"I want to thank me for doing all this hard work, I want to thank me for having no days off, I want to thank me for never quitting, I want to thank me for always being a giver and trying to give more than I receive.
"I want to thank me for trying to do more rights than wrong, I want to thank me for just being me at all times. Snoop Dogg, you a bad motherf****r."
His speech was met with a roaring applause from every present at the ceremony.
["source=magtheweekly.com]