Art show displays chaotic, unreal 'untold stories'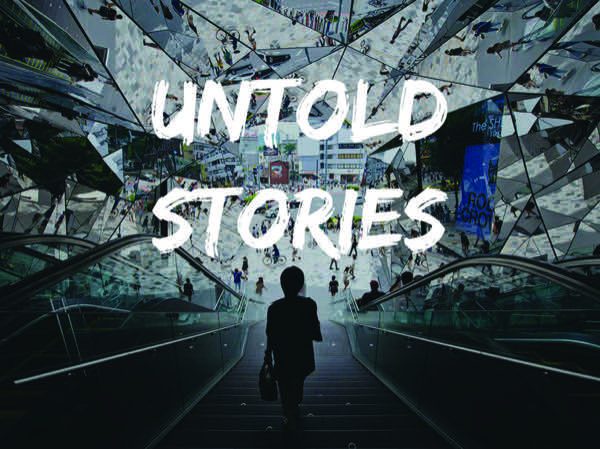 A series of multimedia works, merging the real and the unreal and drawing heavily from the artist's memories of his childhood, is currently on view here till November 29.
Titled "Untold Stories", the solo exhibition at the India Habitat Centre showcases canvas, paper and fabriano works by artist Mahmud Husain Laskar, a former student of West Bengal's Shantiniketan.
Laskar's works, although seemingly haphazard and without a set formula — for instance winged, flying human figures and animal figures — were "meant to be that way".
"In real life, there is chaos and disconnect. Especially in India, you may find things out of their natural habitat, for instance, a cow on the road. Why, then, do we represent a chaotic world in order in our paintings?," Laskar told IANS.
Mentioning that the series features "memories, imaginings, and fantasies" that he has treasured so far, he added it is important for the viewer to know the artist's personal story to understand artworks fully.
At the age of 10, I was separated from my family. I landed in Shantiniketan and pursued my studies there. The experience of that place and its cultural milieu was unique and left a lasting impression on me.
"Its people, its landscapes, its trees and animals all merged with my own memories and imagination. This series also has images from that journey."
When asked by art writer-historian Premjish Acharya about the essence of the show, the Assam-born artist had a ready answer: "These are stories of ordinary lives, ordinary dreams and aspirations… It is also a mirror of India's social conditions and its diversity. The challenge for me is to contain and convey all this, in one small canvas."
["source=ndtv"]